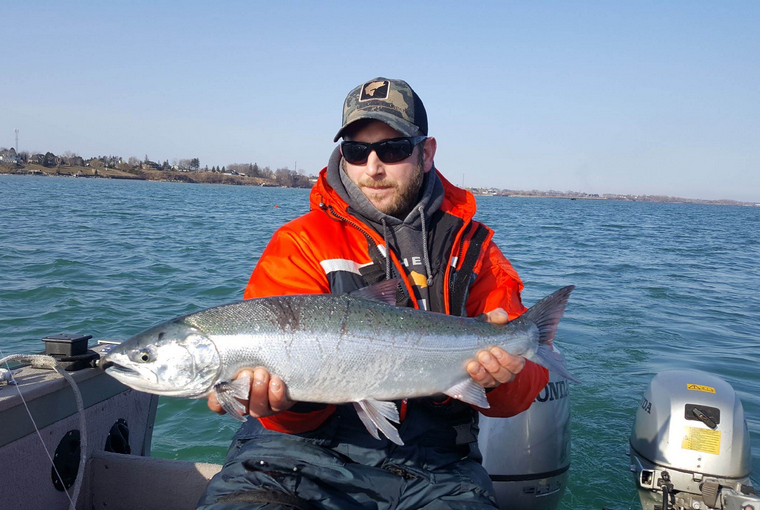 When I tell other anglers on Lake Ontario that I'm targeting coho salmon, the usual reaction is disbelief. After examining a couple of "silvers" in my fish cooler, the questions are usually, "Where and how did you catch them?" And thus begins the art of coho education.
Interest in coho salmon in Lake Ontario has started to spike in recent years for a number of reasons. Many chinook salmon anglers recognize that their favourite species isn't always available or co-operative. This past summer, chinook showed a preference for the New York side of Lake Ontario and frustrated many Ontario anglers.
A second reason for selecting coho is their tendency to move close to shore in April and May provides accessible early season fishing. Coho are also strongly school oriented and are usually aggressive when confronted with a spread of lures.
Stocking up Lake Ontario
The stocking of coho in recent years has been facilitated by the Metro East Anglers (MEA), out of the Ringwood Hatchery near Stouffville. There are over 40 volunteers who assist in all facets of raising coho.
"Clubs like the Metro East Anglers are critical to fisheries conservation in Ontario," said Adam Weir, OFAH fisheries biologist. "From 2006 to 2011, the OFAH and MEA collaborated to ensure Ringwood stayed open and the coho program revived as part of its species mix, and since 2011 MEA has continued to produce great fish for Lake Ontario at Ringwood."
Coho stocking
Metro East Anglers stocked 36,000 fish in 2018, and 50,000 in 2019. An additional 158,034 fish were stocked by New York State in 2018. The US fish mix with the Ontario population to create a fluid migration throughout the lake.
How to catch a coho
Spring: During April and May, fish move into the southwestern shoreline areas of Lake Ontario to feed on spawning alewife. The area from Grimsby to Port Dalhousie has traditionally been a coho hotspot.
Shane Thombs, who operates FINtastic Sportfishing, has been experimenting with coho tactics for over 10 years on his charter boat based out of Hamilton/Niagara. In May, walleye-style inline boards can be used in water depths of 30 to 40 feet.
"Snap weights, braided line, and the 50/50 technique are used: 50 feet back and the snap weight is pinched on and then another 50 feet and attached to the planer board. One and a half ounces will pull the dodger at about the 15 foot mark," suggested Thombs. Lead core line with three or four colours out can also be used in this type of shallow presentation. Downriggers are also utilized.
Summer: As the season progresses and the lake warms, coho salmon move to the deep water in the main body of Lake Ontario, known as The Blue Zone. "Coho will feed on schools of alewife in the upper layers of the water column throughout the summer," said Mike Yuille, ecosystem biologist with the MNRF Lake Ontario Management Unit.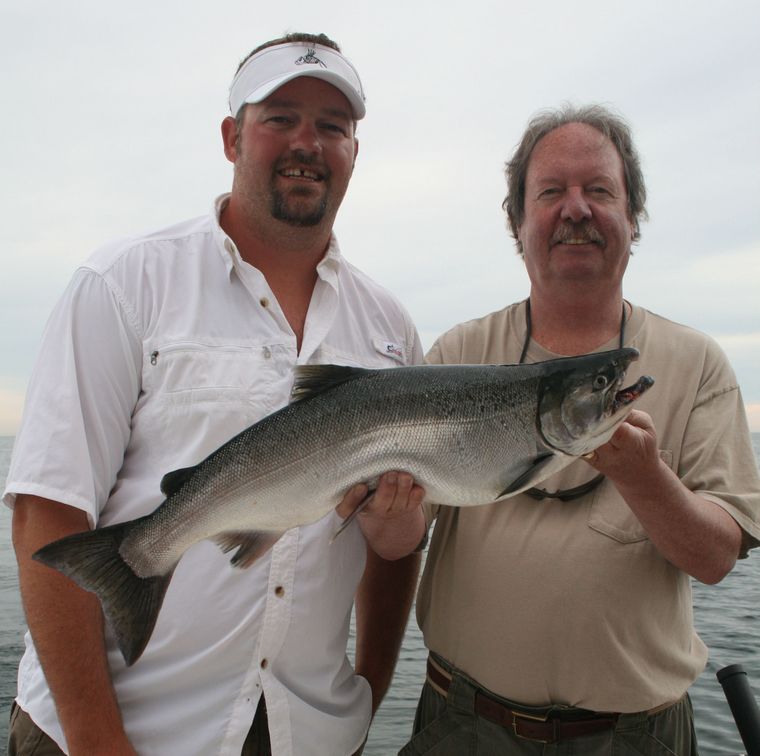 "My go-to coho rig consists of a 00 red dodger and a small 1- to 1½-inch tinsel fly," said Thombs. He runs the dodgers no faster than 2.4 mph. Fast rod tip shakes of roughly two per second tells you the dodger is working correctly. If the rod tip shakes slower, at one per second, the dodger is spinning.
An alternative to the dodger is a red mini Spin-Doctor. It can be trolled at up to 2.7 mph. This is important if you're also trolling chinook rigs.
The leader length of the fly is critical. "A lead of 12 to 13 inches is ideal for maximum action. I modify an A-Tom-Mik fly by trimming it slightly shorter, sliding it on a 20-pound fluorocarbon leader, then a bead, and lastly tying on a size 2 treble hook," said Thombs. Fly colours of green, black, or blue tinsel are popular.
Ian Britton runs Kings on the Run charters out of Scarborough. "While fishing for chinook, I usually run some higher lines in my spread, for coho. A flasher/fly combo with a 17-inch coho lead as opposed to a 18- to 24-inch chinook lead is utilized. As soon as the first coho is landed, speed up to 2.7 mph to trigger the more aggressive coho, and raise lines to the coho zone," said Britton.
Fall: Coho enter Lake Ontario tributaries to spawn. Shore anglers can intercept fish at rivermouths with casting spoons, or in rivers and streams fishing bait or salmon-egg imitations. The Credit and Ganaraska Rivers are two of the most noted for coho runs.
Lake Ontario salmon continue to provide opportunities for anglers. Take advantage of the potential that Lake Ontario coho have to offer.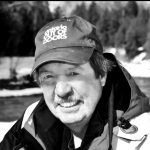 With more than 40 years of fishing experience, Bob McGary has been an active tournament angler, a Great Lakes guide, and has also helped form a number of youth angling clubs. Reach Bob at
mail@oodmag.com
Originally published in the June 2020 issue of Ontario OUT of DOORS.
Click here for more outdoors news