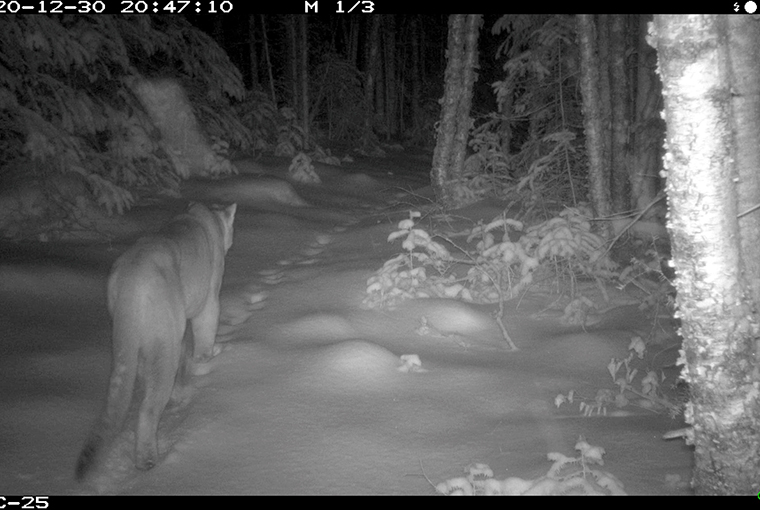 A confirmed cougar sighting has been reported in northwestern Ontario in Pukaskwa National Park on the north shore of Lake Superior between Wawa and Marathon.
Images of a cougar were captured on two of the 1,878 square-kilometre parks' 24 trail cameras in Dec. 2020 and Jan. 2021. Both cameras were placed in the park's interior, one 35 kilometres away from the park's Hattie Cove Campground, the other 50 kilometres away. Park staff check and maintain the backcountry trail cameras annually. As a result of the sighting, staff are currently examining this past winter's photos, said Chad O'Halloran, Parks Canada's northern Ontario external relations manager.
"It is not possible at this point to draw any conclusion on the health of the park ecosystems based on these few sightings," Pukaskwa National Park Resource Conservation Manager Daniel Pouliot said. "Having said that, because cougars typically avoid humans, ongoing future sightings — should they occur — may indicate that Pukaskwa National Park has enough undisturbed habitat to allow such a large predator to remain minimally impacted by human activities."
A trail cam outside of Thunder Bay also captured a photo of a cougar in December 2020.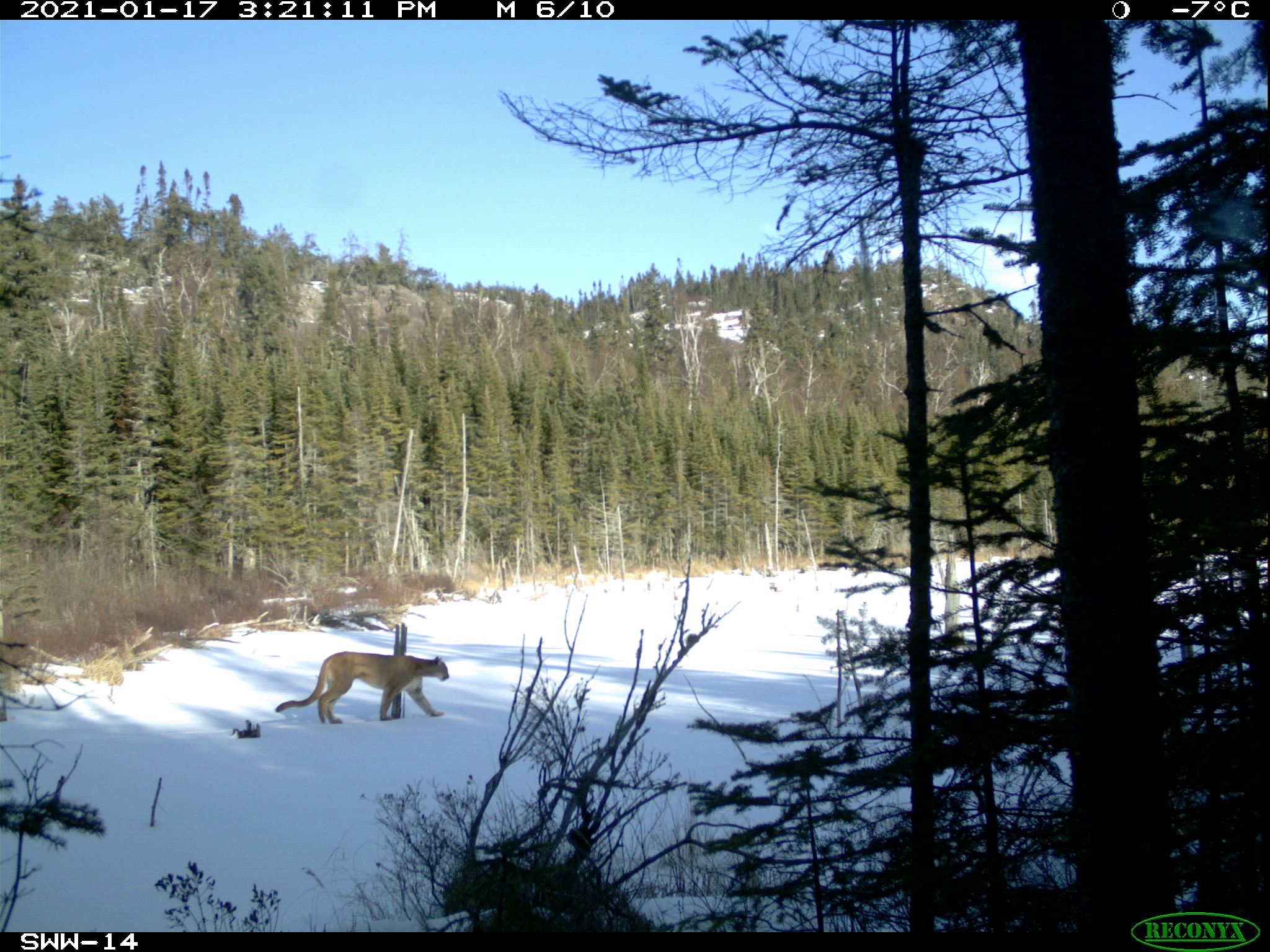 Hamilton spotting
A Facebook report of a cougar walking the streets of Hamilton in this summer, turned out to be a case of mistaken identity, according to The Hamilton Spectator.
Video taken from a door camera, was shared on Facebook, and purported to be a cougar by the poster. The post created a debate among Facebook users in Hamilton and eventually prompted a complaint to the Ministry of Natural Resources and Forestry.
They determined it was a house cat based on its size relative to a car in the background. The Spectator also contacted a wildlife expert who noted that the cat had colouring on its paws and tail inconsistent with a cougar.