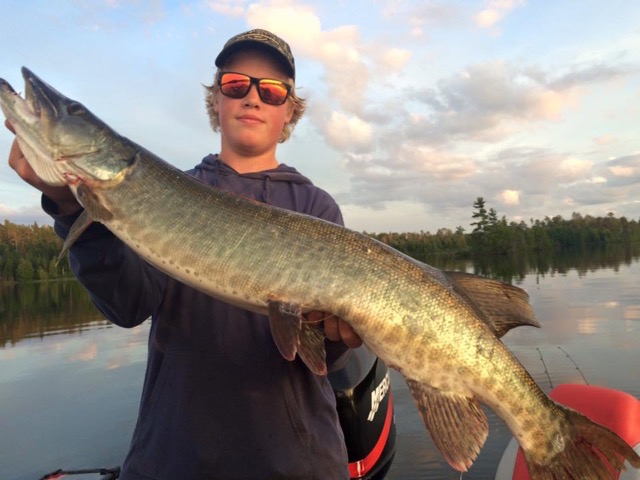 I am 15 years old and I had a summer job most anglers only dream of. My summer was spent working at the Manitou Weather Station, a fishing resort in northwestern Ontario where the lake is crystal clear and the fishing is awesome. I was hired as a camp helper, but the owners gave me some time to fish almost every day.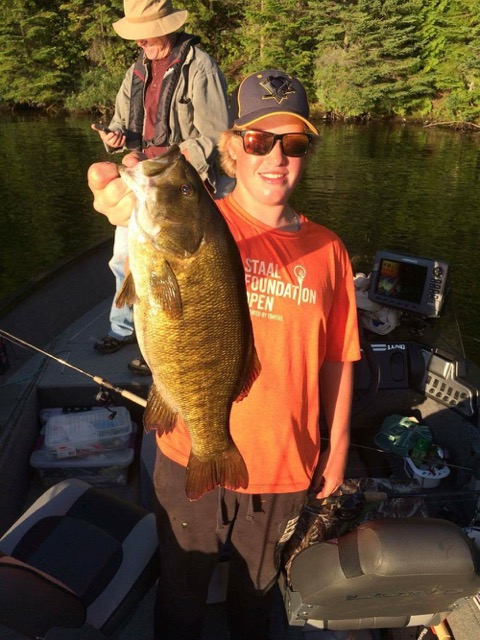 This was a dream, since I have loved fishing ever since I can remember. Working at a fishing camp was also a great learning experience.
The biggest lesson was that working at a fishing resort is hard. Waking up early every morning and going straight to work isn't easy.
First, I would gas-up the guests' boats and make sure they had bait and ice. Once they were out fishing, it was time to work around the camp. I cut the grass, weeded, split firewood for the fire pit, sauna, and wood-fired hot tub. I helped with whatever needed fixing and sometimes I cleaned cabins.
At the end of the day, when the guests returned, they almost always had fish for me to help fillet. Once all my jobs were done, I was usually lucky enough to sneak away for some fishing before dark, sometimes with one of the guides and sometimes by myself.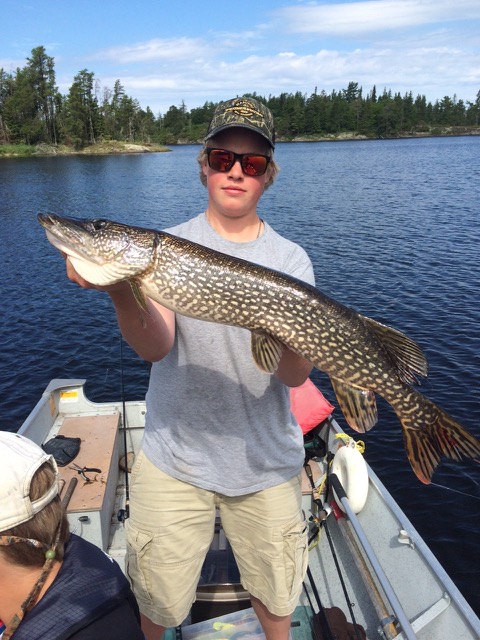 Another valuable lesson I learned at camp was to listen to the guides. They are full of knowledge and good stories. I learned as much as I could from these guys, who each have their own tricks. I was with one of the guides, Kris, when I caught my biggest muskie. We were both pretty excited!
While working at the resort I also learned to target new species of fish. Growing up in Rainy Lake, most of my fishing had been for walleye and smallmouth bass.
At The Manitou Weather Station we mostly fished for trout, muskie, and smallmouth and largemouth bass. I learned which lures to use, where to use them, and the various ways of presenting them for different fish.
I also learned that people come from thousands of miles away to catch fish and enjoy the lakes that I grew up on. This made me realize how lucky I am to live where I do.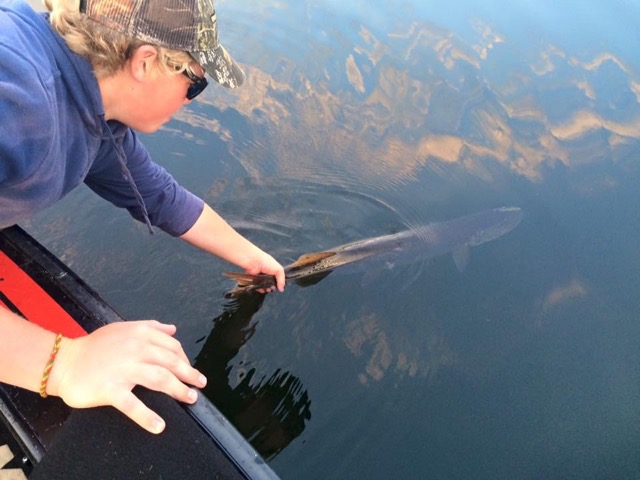 Some of the guests travelled for days to fish at the same places I head to after school. I met people from near and far, got some good pointers, and heard some great stories.
Fishing aside, I learned food is extra delicious when you are working outside all day. I was always happy when it was time for a meal. I'm sure it was partly because I was hungry and partly because the cook, Kerrilyn, is one of the best cooks ever.
This past summer was the best one of my life. The work was hard but fun, I made many friends, and caught some awesome fish. And now I have a few great stories of my own to tell.
Get the inside story on three bucks that bested Gord Ellis in his blog post here.