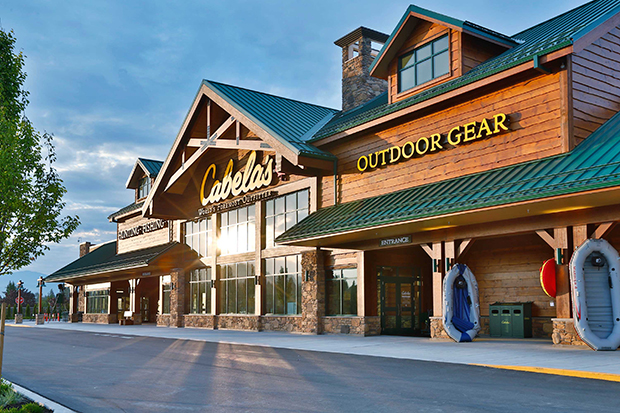 Next year's supply runs for hunting and fishing gear at Bass Pro or Cabela's could look a little different, given the major announcement today by the two outdoors retailers.
After much speculation, Bass Pro Shops has confirmed it will acquire Cabela's for $5.5 billion (US).
Bass Pro intends to grow and celebrate the Cabela's brand, according to a Bass Pro release. "We have enormous admiration for Cabela's, its founders and outfitters, and its loyal base of customers." said Johnny Morris, founder and CEO of Bass Pro Shops.
"Today's announcement marks an exceptional opportunity to bring together three special companies with an abiding love for the outdoors and a passion for serving sportsmen and sportswomen," added Morris.
The three companies referenced by Morris as part of this merger are Bass Pro Shops, Cabela's, and White River Marine Group, which is a part of Bass Pro Shops.  The resulting new organization will be led by Morris.
Customers can be assured that all Cabela's CLUB points and Bass Pro Shops Outdoor Rewards points will not be affected.
---
Get more background on this merger here. 
---
Both organizations say the merger will enhance their ability to serve outdoor enthusiasts' product needs and geographic footprints. Tommy Milner, Cabela's CEO, explained "This partnership provides a unique platform from which our brand will be extremely well positioned to continue to serve outdoor enthusiasts worldwide for generations to come."
Bass Pro, headquartered in Missouri, says it intends to continue to maintain operation bases in Sydney and Lincoln Nebraska, where Cabela's is currently based.
The definitive agreement between Cabela's and Bass Pro Shops is expected to close in the first half of 2017.
 Click here for the latest hunting and fishing news.