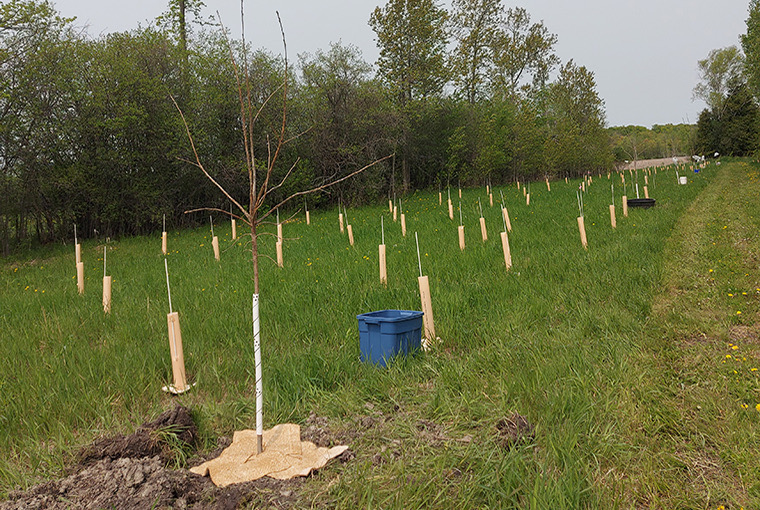 Some $561,000 in provincial funding is being welcomed by those working to help protect species at risk.
The funding for ALUS announced on Monday, Aug. 21 will support a three-year project targeting ecosystems in southern Ontario and the Greater Toronto Area (GTA).
It's being delivered through the Species at Risk Stewardship Program. Since 2015, Ontario has provided more than $2.2 million for ALUS Canada, a charitable organization that produces, enhances, and maintains ecosystem services on agricultural lands.
Proud partnership
The program, which has supported more than 200 projects since 2018, promotes strong environmental stewardship by providing funding for species at risk protection, recovery, and research projects by individuals, communities and groups across the province.
"Every day, dedicated local and community organizations across Ontario demonstrate their commitment to protecting and recovering plants, insects, animals and their habitats," Minister of the Environment, Conservation and Parks David Piccino stated.
"Our government is proud to partner with grassroots organizations across the province, like ALUS Canada, to make a real impact. The 2023-24 projects continue Ontario's track record of strong environmental stewardship and preserving the rich biodiversity of our province for future generations."
News welcomed
The funding will help farmers get more done, ALUS Canada CEO Bryan Gilvesy stated.
"ALUS farmers are natural solution providers and through their hard work, vital habitat for native species is being created and managed," he stated. "In Ontario, more than 800 farmers work with their local ALUS program to deliver valuable ecological goods and services that benefit their communities and future generations."
The Ontario Federation of Anglers and Hunters, which hosts the local ALUS program, welcomed the news.
"While we don't know yet how this funding announcement will specifically support ALUS Peterborough, we have had great support in the past from the MECP, as have ALUS communities across Ontario – which has been good for the province's fish and wildlife," ALUS Peterborough Coordinator Kate Powell said. "Since 2017 we have created and restored wetlands, planted trees and tallgrass prairie grasslands, and enrolled 358 acres in delayed cutting and grazing projects, where farmers hold off on cutting and grazing until mid-July to provide habitat for bobolink and eastern meadowlark, two at-risk bird species. We look forward to continuing to deliver ALUS programming in Peterborough, the Kawartha Lakes, and Northumberland."
Projects supported by the overall program have contributed to the restoration of more than 17,000 hectares (42,000 acres) of habitat for species at risk, equal to the size of 98,470 hockey rinks combined, officials said. The have engaged approximately 14,000 volunteers in conservation efforts and created more than 1,700 jobs. Since 2016, ALUS has provided $580,000 in project funding for the creation and maintenance of ecosystem services in ALUS Peterborough.