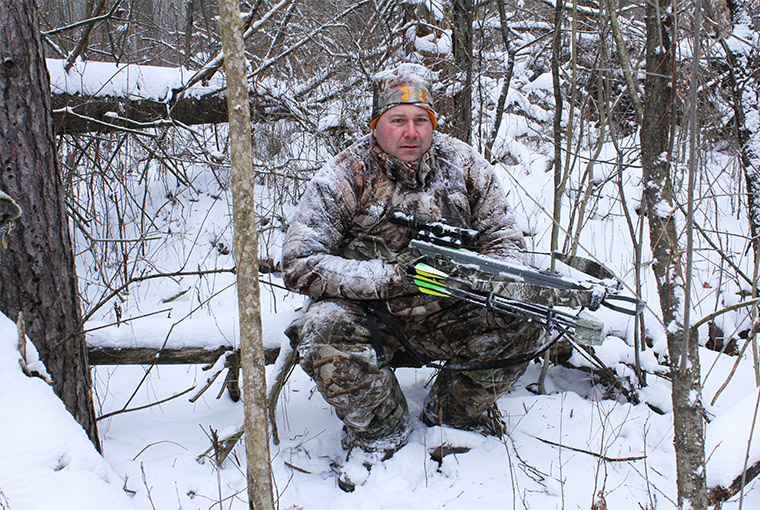 Keep your extremities toasty warm with these timely tips.
There's nothing worse than sitting stoic and still in a tree stand for hours on end, your hands and feet succumbing to the biting, bitter cold as each minute passes slowly by. The same can be said for a full day of beating the bush on a shed hunt or sitting patiently on the frigid ice, waiting for a fish to finally commit.
As outdoor folk, dealing with harsh and inclement weather comes with the territory. Here are five ways to combat the cold and keep those fingers and toes wiggling frost-free and fancy.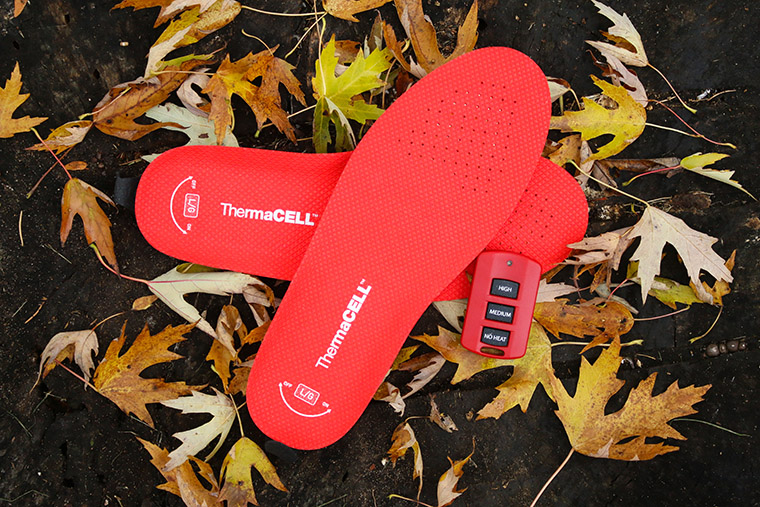 1.Rechargeable heated insoles
Instant relief from the dreaded 'cold feet syndrome,' heated insoles are akin to a dry sauna for your well-worn boots. Capable of generating radiant heat at the touch of a button, they will be a welcome relief for those who hunt, fish, or hike in less than favourable conditions.
My pair of Thermacell Heated Insoles have been a godsend. With two heat settings (100 and 111°F), I can easily and effortlessly regulate warmth when needed. And with a charge lasting up to five hours at the low setting, there's more than enough heat to last for whatever outdoor activity I'm pursuing.
When used in conjunction with a good quality pair of boots, it's safe to say that the dreaded cold-feet blues are thing of the past.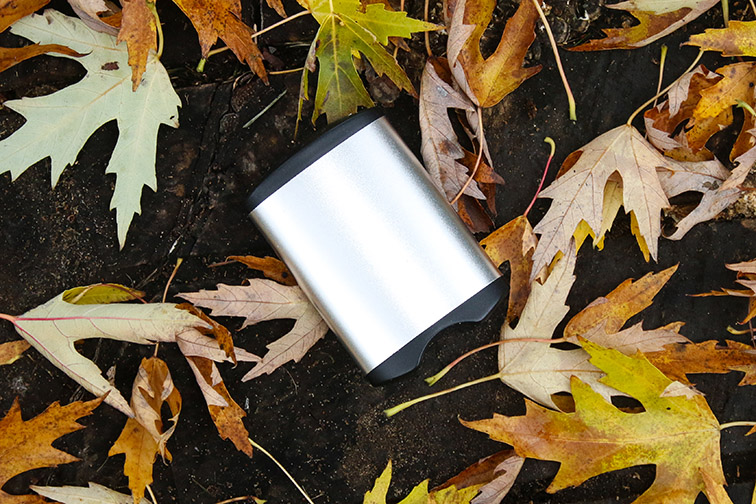 2.Rechargeable hand warmer
These nifty gizmos come in a wide range of shapes and sizes and rely on a thermal conductive design to produce a steady stream of heat. Designed to be clenched in the hand, with an advantageous surface-to-skin ratio, these units are great for a quick pick me up of heat, or for longer, continual use.
I recently purchased one of these warmers for my fall photography work. It exceeded my expectations, with relief of up to 120°F when needed. As an added bonus, it doubles as a portable power bank, so cell phones and other electrical devices won't be rendered dead in the field.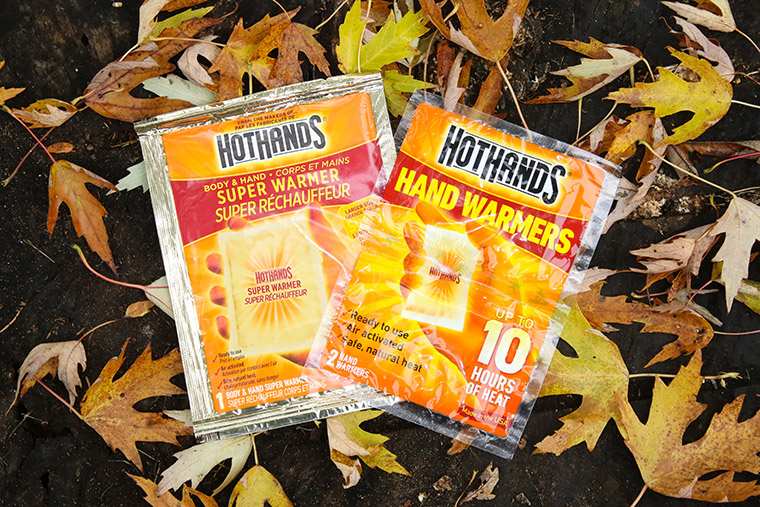 3.Air activated warmers
Activated charcoal warmers are a cost-effective item that provide substantial heat. Priced at about a dollar for a hand-sized warmer, they work equally well in boots and mitts. They warm up to maximum heat in 15 to 30 minutes upon exposure to air, depending on the brand, and many can last upwards of ten hours. Another plus is how lightweight and easy to pack these warmers are. I always carry a few in my backpack for whenever the need might arise.
A handy tip: warmers can be reused. Seal tightly in a zip-lock bag after using if heat is still available. This will cut off the air getting to them and put them into a state of 'hibernation' – ready to provide heat when exposed again. This is a great way to save money and get multiple uses from a single pack.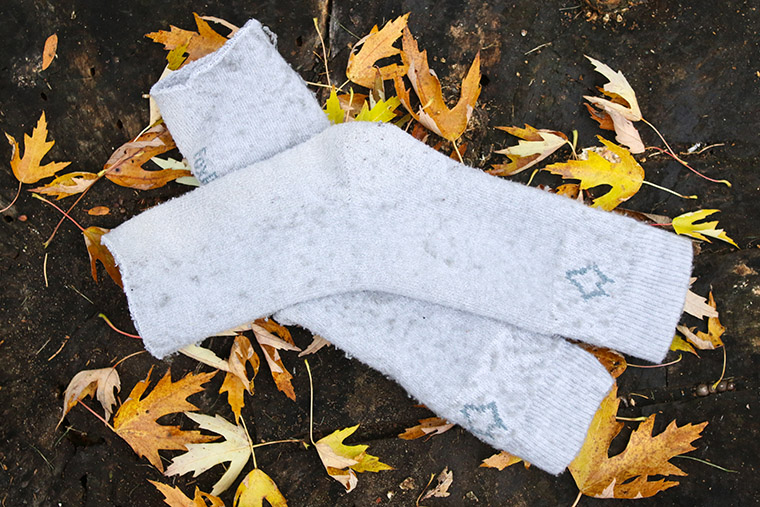 4.Wool sock wrist warmers
I must confess – I stole this brilliant idea from hunter extraordinaire Jim Shockey. After watching him don these handmade sock gloves on television over the years, my curiosity was piqued. Turns out he is on to something.
The wrist is an area with very little clothing coverage, yet it has vital veins close to the skin, and cold conditions.
Any old pair of thick wool socks will do. Cut off the toes, and either wear them under or over your coat as well as your gloves. They also work well at keeping snow from creeping down inside your mitts.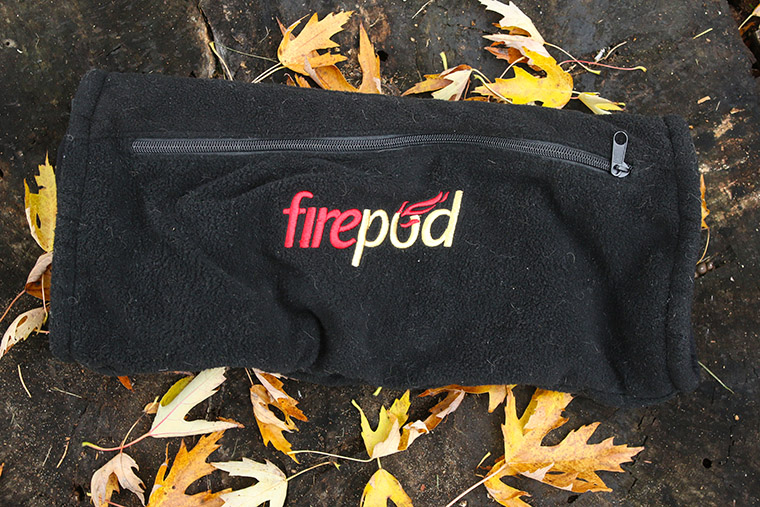 5.Hand muff
A great accessory to strap around your waist is a hand muff, which can provide added warmth when sitting for long periods of time. Used in conjunction with hand warmers, muffs are also beneficial when bulky gloves can't be worn.
Muffs come in a wide range of models, from basic to rechargeable heated units. I've tried both, and will let the activity – and thermometer level – dictate the best to don that day.
Give these heat-generating items a go when heading out to enjoy your favourite activity this season. Your hands and feet will thank you.