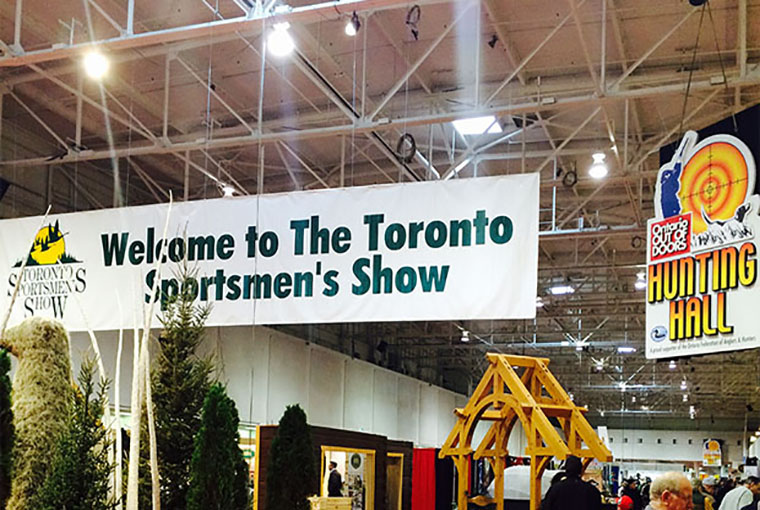 Last month, the Toronto Sportsmen's Show (TSS) made a triumphant return to its rightful status as the premier event for anglers, hunters, and other outdoors enthusiasts in southern and central Ontario.
Since 1948, the Canadian National Sportsmen's Shows, a not-for-profit corporation of which the TSS is a part, has been in the business of hosting sportsmen's shows across the country and donating more than $32 million to ensure young Canadians benefit from our great outdoors.
Until 2009 the TSS was held at Exhibition Place where it consistently drew a packed house. Then, due to a city bylaw banning the promotion of firearms on city property, it landed at the Metro Toronto Convention Centre, which was not an ideal spot for parking vehicles, but the show went on.
In 2012, CNSS Chairman and CEO Walter Oster convinced Toronto City Council to give the show an exemption on the firearms ban, returning the event to the Direct Energy Centre, but its March time slot wasn't available. Organizers settled for early February and snowstorms played havoc with attendance and threatened the show's success.
In late 2015, it was announced that the TSS would move to the International Centre in Mississauga and return to its five-day March break schedule. Parking would be free, as would kids 12 and under. Eureka! The TSS had found the magic formula and the crowds returned in droves for the 2016 event.
I've been a regular attendee throughout these challenging past few years, and was really pleased to see and feel the change this year. Even on a Thursday, numbers were noticeably up, and I hear that the weekend crowds were crazy.
Big congratulations to Walter Oster, President Peter Lockhart, and their entire team for their perseverance throughout this period of upheaval. Your commitment to our outdoors traditions is your legacy, and with the 2016 TSS now under your belt, that legacy is looking impressive indeed.
Want to read more from our bloggers? Click here.